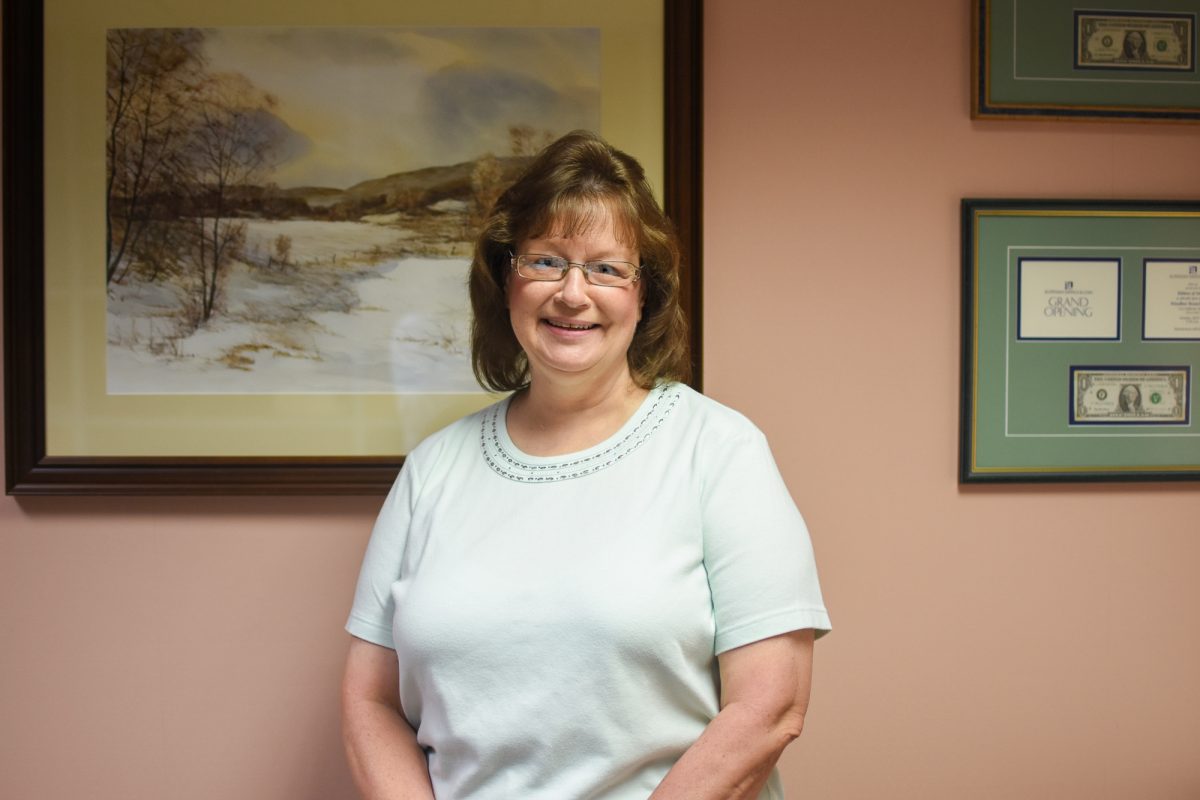 Marlene Kotch is celebrating 42 years at Slovenian Savings & Loan this August! Hired as a graduate of Conemaugh Valley High School with a talent for math, she began her career as a teller. After nine years in that position, she was promoted to accounting clerk.
"In that role, I'm responsible for making sure all the totals match at the end of the day, along with account balancing, computer and bookkeeping tasks," she explains. "I've always loved working with numbers, and for me, it's like working a puzzle."
At the time Marlene was hired, Slovenian only had one branch – the original office in Conemaugh. Although she has been with the bank through the opening of four additional branches, she continues to work from the Conemaugh location. She has enjoyed the challenges presented by Slovenian's growth, and by the changes in banking technology.
"When that first new branch opened in Moxham back in 1986, it was a really big deal," she says. "Adding ATMs, mobile banking, and internet banking were also major milestones."
Marlene and her husband, Kevin, belong to St. Gregory & Barnabas Catholic Parish, where she has served as the organist since high school. She also enjoys crocheting and creating almost any kind of crafts, but enjoys spending time with family most of all. Family is important to Marlene, who has two adult children, Renee Kruise and son, James Dallas III, wife Samantha, and two young grandchildren, Paige Elizabeth and James Dean IV.
"I love my job, and I love the people at Slovenian – both customers and my co-workers," she explains. "Slovenian values family, like I do. It's a great place to be."