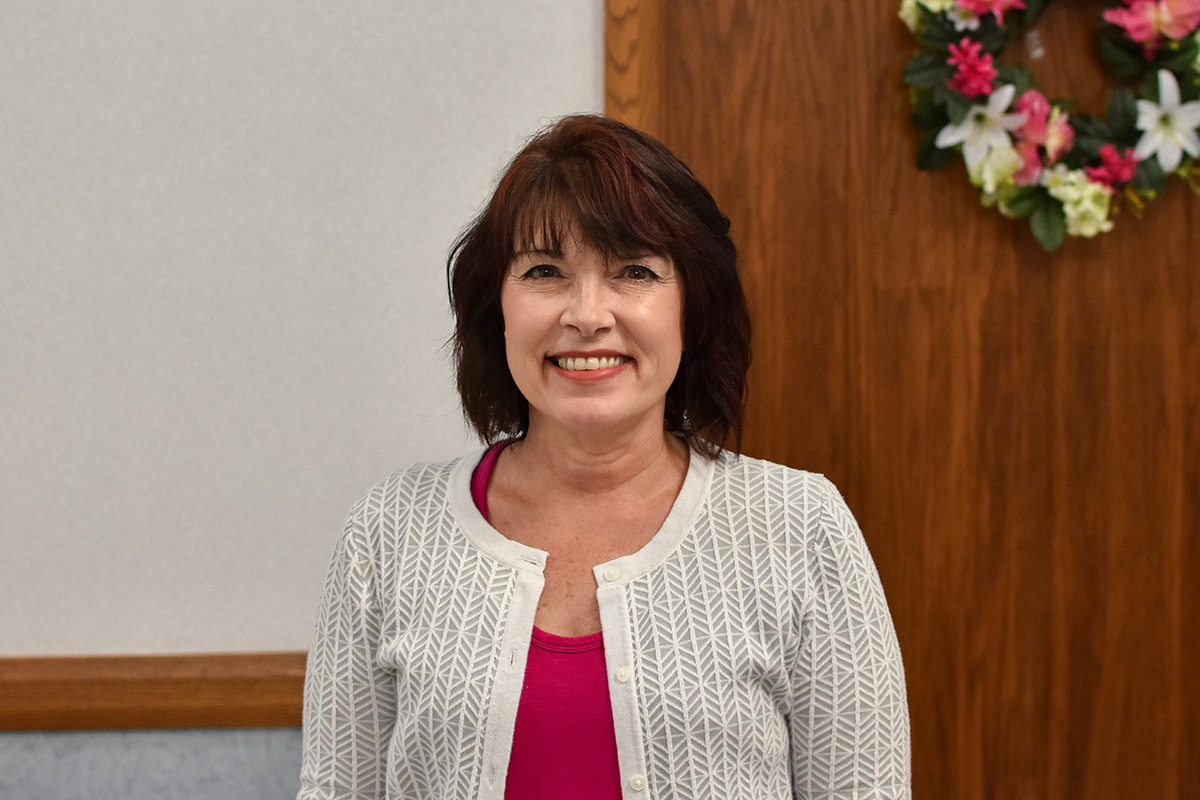 Cindy Krassnoski, who has been a part-time teller at the Richland branch of Slovenian Savings & Loan since 2004, plans to retire on August 29 of this year.
"I have loved working at Slovenian – the company treats employees so well, and our customers are such friendly, nice people," Cindy says. "We really emphasize customer service here and try to find ways to help, which I think is the best part of all."
Throughout her career with Slovenian, she has mainly worked the drive-through window, becoming a familiar face to our Richland customers. And for Cindy, who worked at a variety of financial institutions in the area before coming to Slovenian, the bank is almost literally in her backyard.
"I walk to work every day – I've been really lucky to be able to do that, although some days I need a really good pair of snow boots," she laughs. "But I'd rather walk through the snow than drive in it."
Cindy grew up in Vinco, but has lived in Richland with her husband, Richard, for many years. The Krassnoskis have two grown children – Eric, who now lives in Dallas, and Emily, who is married and raising a family in Hollsopple. The Krassnoskis plan to relocate to Hollsopple to be near them, and to spend more time with their grandchildren, Louis (6), and Avery (4). Cindy also expects to have more time for her hobbies of reading and crafting.
"We're building a new house to downsize a little bit, and I'm looking forward to moving and to being with my grandchildren," Cindy says. "But it's bittersweet, because I have such good friends here and really enjoy my customers."
Slovenian Savings & Loan thanks her for her many years of service, and wishes her all the best in retirement.