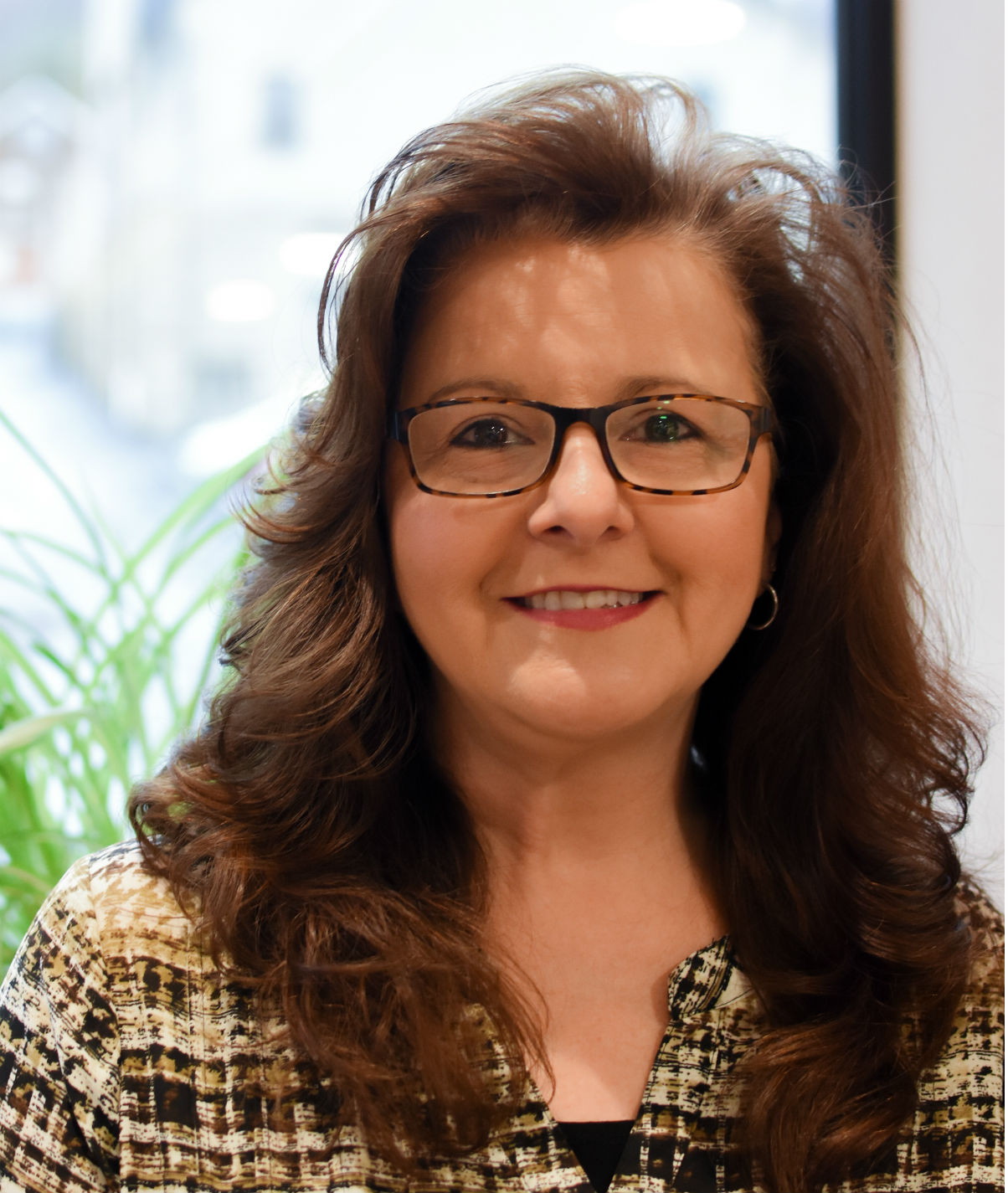 Born and raised in Franklin Boro, Barb Verno loves working just five minutes away as a teller in the Conemaugh branch of Slovenian Savings & Loan. She began working for Slovenian in 1987, just a few years after graduating from Conemaugh Valley High School.
"Working at Slovenian Savings & Loan felt comfortable from the very beginning, as I knew customers already from my time at school, and from my family," Barb says. "Now, 31 years later, I'm seeing a whole new generation coming through our doors – the children of those original customers, who I first met when their parents brought them in as newborns. It's wonderful."
Barb and her husband, Joe, have also raised a family here. The couple's two children, Jessica (25) and Anthony (23), will both be graduating from college this year. The Vernos will celebrate their 30th anniversary in October.
Banking procedures and technology were very different in 1987, of course. Barb remembers big changes in the computerized systems, ATMs, and debit cards, but she also remembers the evolution of Slovenian itself.
"When I started, the Moxham branch had just opened," she notes. "We've opened three additional branches since then, and added so many products and services."
Barb values the warm work atmosphere of the bank, and that all the employees know each other so well – as well as their families. That warmth extends to the customers.
"A few years ago, a new customer came in and expressed surprise when we called him by name," she explains. "But that's really typical – I'd say we know 95% of our customers by name. At Slovenian, you're a person, not just an account."