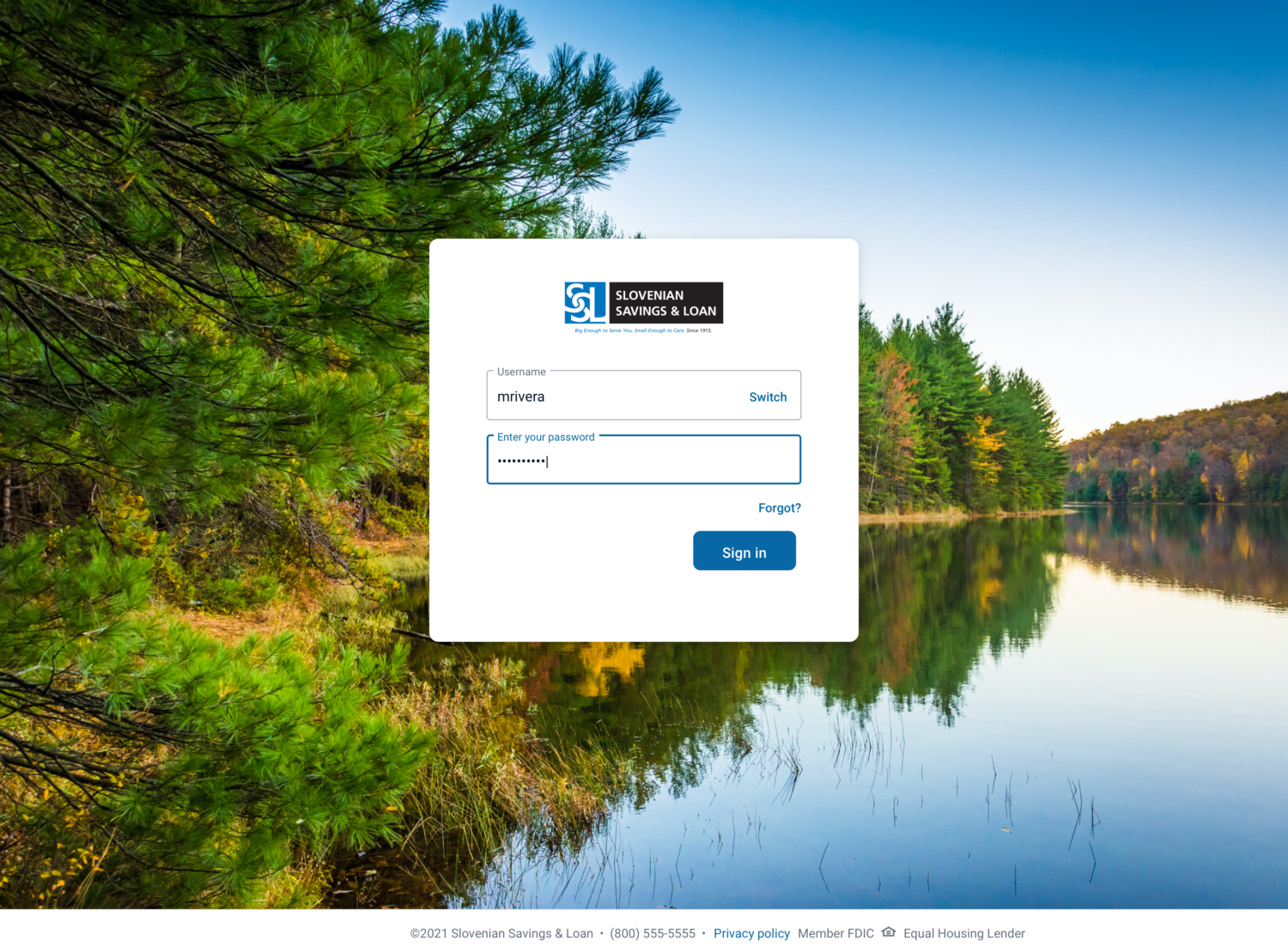 Online banking and our mobile app will have a new look on March 15!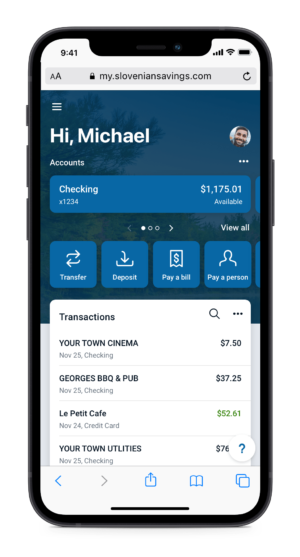 These improvements are designed to make these services more attractive and easier to use. You'll notice the changes on login screens, online dashboards, and transaction lists.
The new login page for online banking is pictured above, and an example of the new app's graphics is pictured at right.
App users will be directed to download the updated version of the app when they log in from their mobile devices on March 15 or later.
Thank you for banking with Slovenian Savings & Loan!